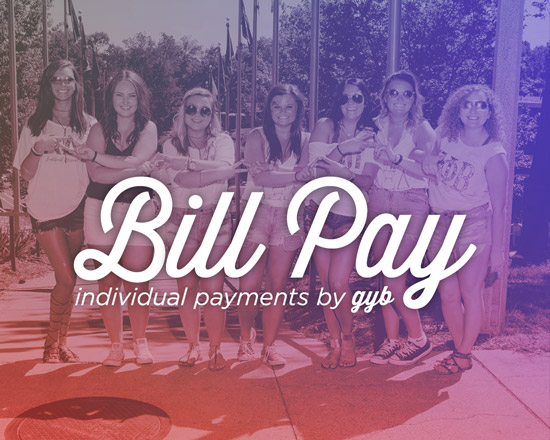 GYB Bill Pay lets your members individually pay for their Bid Day photo orders!
View Your Chapter's Invoice
An invoice listing everyone that placed an order for Bid Day photos will be posted in your myGYB account after your photo shoot. The chapter contact will receive an email with all login information.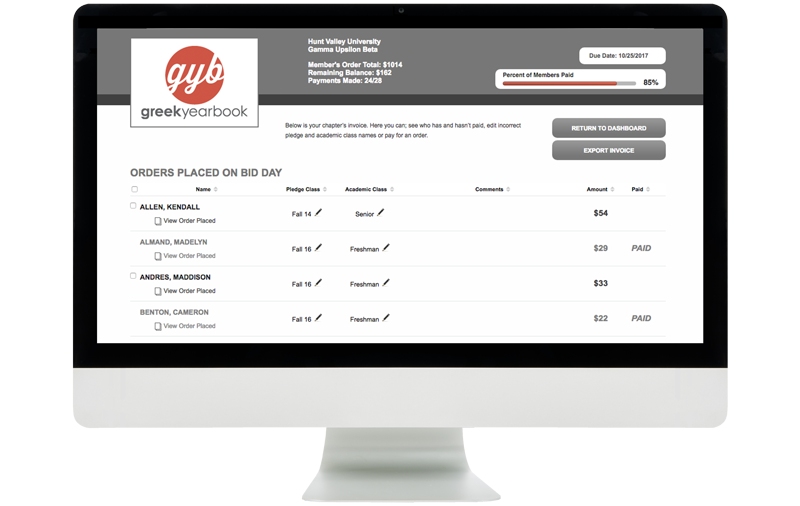 Instruct Members To Login & Pay For Their Orders
The chapter contact's responsibility is to send everyone listed on the invoice the link to the Member Login Page. Your members will log in, find their name & pay for their order! Easy Peasy!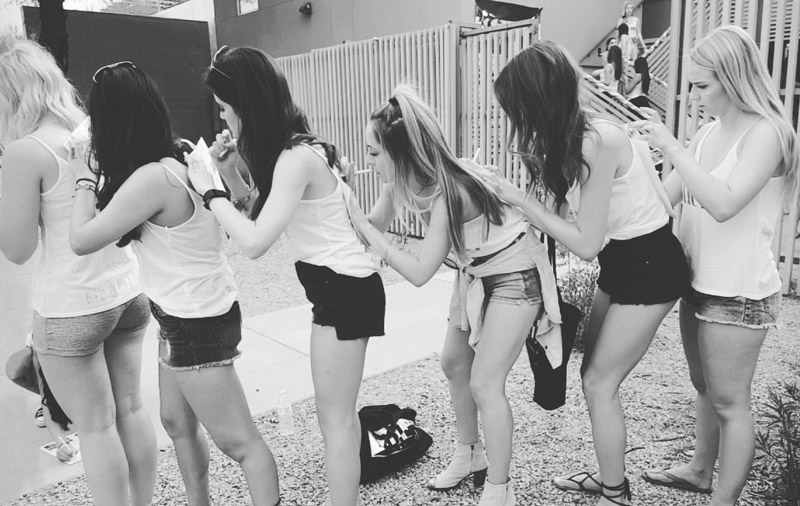 Make Sure Everyone Pays By The Due Date
Don't leave your sisters hangin'! The chapter contact can pay for multiple orders at a time, or even pay the remaining balance to get the photos faster. Once everyone pays for their order, your account will move forward.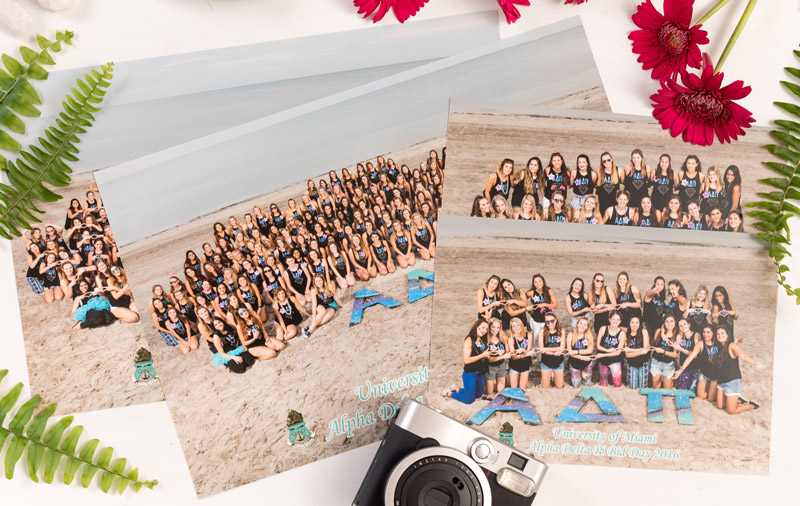 No more collecting money from members.
Real time payment status updates.
Keep track of who has/hasn't paid.
Members will be notified when the order ships.