A Composite is an important tradition for your Greek organization.
Your sorority or fraternity Composite is a large, framed, collection of photos of every member currently active in your chapter. Your Composite will feature your sorority or fraternity name, university name, crest, and academic year – all designed to perfection!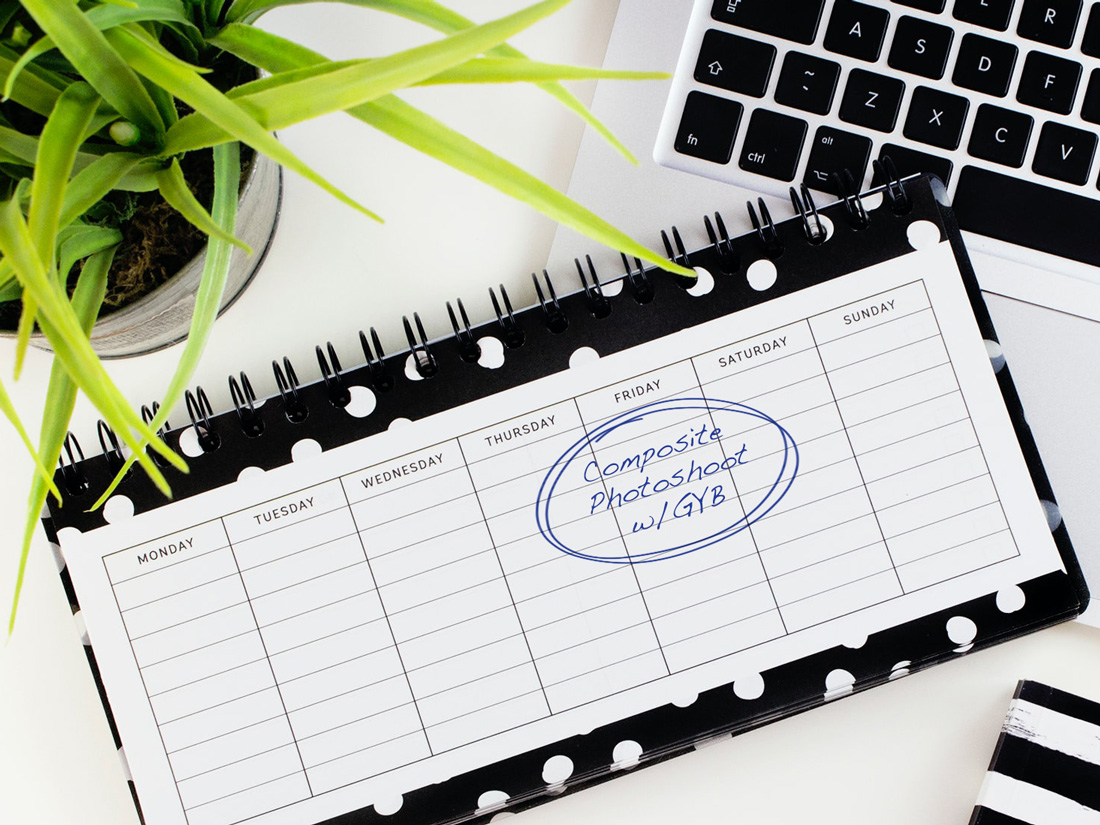 Preferred Scheduling
Date us! Unlike other companies, we have preferred scheduling. You will give us three dates that work for your chapter, allowing us to work around your busy schedule.
Your Scheduling Coordinator will work with your professional photographer to choose one of the three dates for your Composite pictures.
Your Photoshoot
Your photographer will arrive up to 30 minutes early to set up. We'll provide everything you need. Each member of your fraternity or sorority will have 4-5 photos taken and will choose their favorite to appear on the Composite If a member is not happy with their picture, we will retake their photo until they are 100% happy.
View Fraternity Composites and Sorority Composites.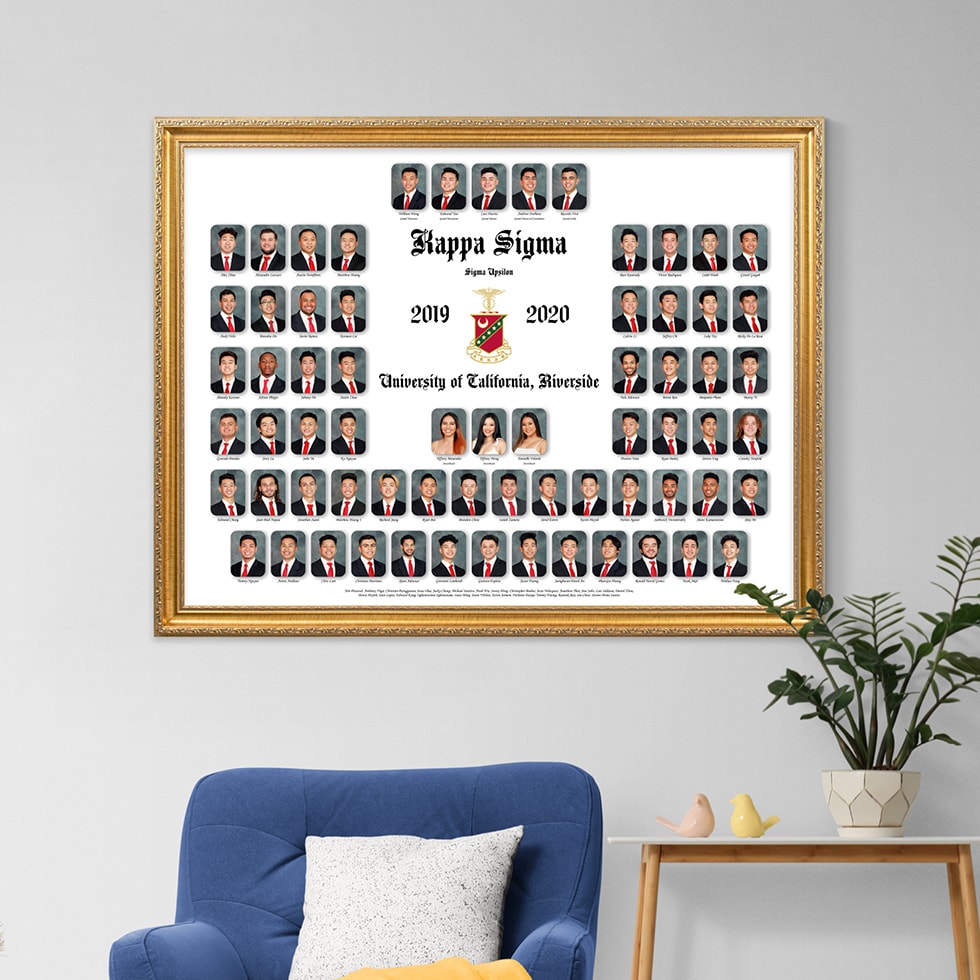 Designing Your Composite
Our account management system, myGYB, makes designing your Composite easy. Free Composite customizations include:
Officer Titles: Include as many as you want!
Photo Arrangement: The order is entirely your choice. And you have unlimited revisions.
Background and Border Color: You have an unlimited number of colors to choose from!
Photo Shape, Border, and Effects: Choose from a rectangle, rounded rectangle, oval, or octagon. You can also choose to add photo borders and drop shadows.
Name & Header Fonts: There are a variety of options ranging from bold & beautiful, to sleek & modern.
Frame Type/Color: We offer a wide variety of solid wood frames ranging from classic to contemporary.
Why Choose GreekYearbook?
Many GreekYearbook employees are former sorority/fraternity members so we understand the importance of having the perfect sorority and fraternity Composite. We will make sure you receive your Composite quickly and at an all-inclusive price!
"GreekYearbook was extremely efficient, did an amazingly quick job, and was very helpful! The online chat option for on-the-spot help was utilized multiple times, and solved many of our problems!"
"Thank you for making all of the adjustments I suggested perfectly correct. The Composite looks great!"
"Since our chapter is very small, we were very pleased with the pricing and the accommodations that were made to make sure the process went smoothly."
Quick facts on Composite Photography:
Picture Perfect Guarantee:
This is GreekYearbook's pinky promise to provide not only beautiful photos, but also the best service--guaranteed! If your creation doesn't meet expectations, we'll work with you to make certain you have a fantastic experience. Learn more about our
Picture Perfect Guarantee
.
The Shoot: We will schedule a few hours for your sorority or fraternity to have their Composite photoshoot. When our Photographer arrives he/she will take 4-5 poses of each person in your group. sorority or fraternity member will be able to view his/her portraits and approve it at the shoot. If a group member is ever unhappy with his/her photo, we will continue until it is absolutely perfect. Our GreekYearbook photographers are professional, courteous, and extremely efficient at getting your sorority or fraternity Composite photos done in a speedy manner. On average, our Photographers can photograph up to 35 members per hour.
Turnaround: With our online design system, myGYB, the turnaround time for a Composite is determined by the client. Depending on your specific needs, and if there are any changes, is what determines the length of your turnaround time. On average our clients receive their Composite within 30 business days after their photoshoot however, we guarantee it within 60 days from receiving all design information needed.
Online Proofing System: GreekYearbook is proud to be the only Composite company in the country that offers myGYB, an online account management system for your sorority or fraternity Composite.
You will be able to login to your myGYB account to:
Manage and choose your design online using myGYB
Keep GreekYearbook up to date on all your contact information including current shipping address, email and phone number.
No need to call or email us! Just check your message board to get updates about your chapter's Composite!
Keep track of all conversations with GreekYearbook to monitor changes and expected time of delivery.
Get real-time shipping and tracking information for your sorority or fraternity Composite.
View and request changes to your proof directly online for your Composite.
Have questions?
We have a very detailed FAQ page.