Sorority Composites represent tradition and shared experiences.
They line the walls of your sorority house and offer a glimpse into the lives of your chapter's alumnae, big 80's hair and everything!
"Overall, was very impressed. I really enjoyed working with the GreekYearbook photographer, he was professional, friendly, and flexible!"
"Great at scheduling and re-scheduling when our calendar changed!"
"Overall our organizations' experience with Greek Yearbook was wonderful and would highly recommend them to other organizations."
Why Choose GreekYearbook?
Many GreekYearbook employees are former sorority/fraternity members so we understand the importance of having the perfect sorority and fraternity Composite. We will make sure you receive your Composite quickly and at an all-inclusive price!
Sorority Composite Examples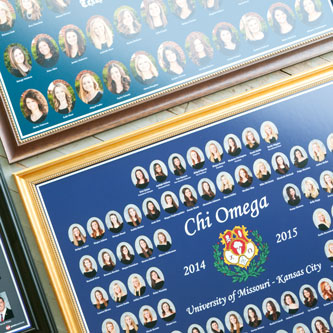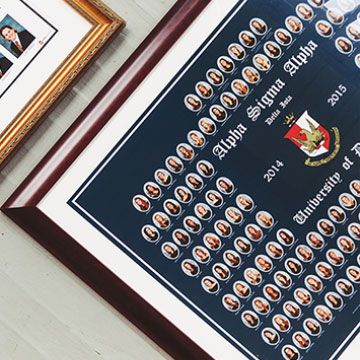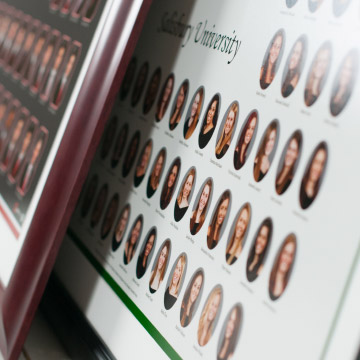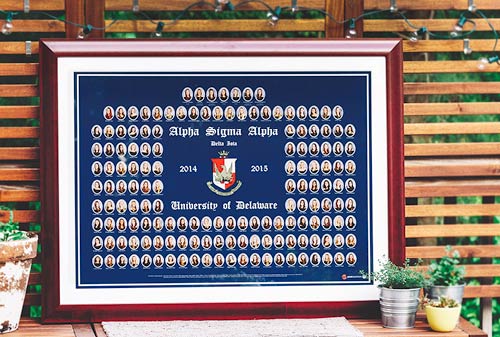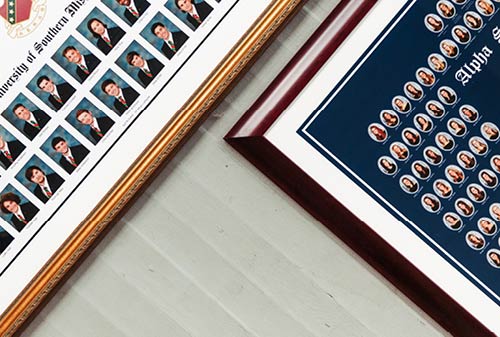 Quick Facts on Sorority Composite Photography
Picture Perfect Guarantee: This is GreekYearbook's pinky promise to provide not only beautiful photos, but also the best service–guaranteed! If your creation doesn't meet expectations, we'll work with you to make certain you have a fantastic experience. Learn more about our Picture Perfect Guarantee.
The Shoot: We will schedule a few hours for your sorority to have their sorority Composite shoot. When our Photographer arrives he/she will take 4-5 poses of each person in your sorority. Each sorority member will be able to view her portraits on a camera screen and approve it at the shoot. If a sorority member is ever unhappy with her photo, we will keep taking her photo until it's perfect. Our GreekYearbook Photographers are professional, courteous, and extremely efficient at getting your sorority Composite photos done in a speedy manner. On average, our Photographers can photograph up to 35 members per hour.
Turnaround: On average our clients receive their composites within 30 business days however, we guarantee it within 60 business days for your sorority.With our online design tool, myGYB, the turnaround time for a sorority Composites is determined by the client. Depending on your specific needs and if there are any changes is what determines the length of your turnaround time.
Online Proofing System: GreekYearbook is proud to be the only sorority Composite company in the country that offers myGYB, an online account management system for your sorority Composite. You will be able to login to your sorority chapter account to:
-Manage and pick your sorority's design online using myGYB
-Keep GreekYearbook up to date on all your  sorority contact information including current shipping address, email and phone number.
-No need to call or email us! Just check your message board to get updates about your chapter's Composite!
-Keep track of all conversations with GreekYearbook to monitor changes and expected time of delivery.
-Get real-time shipping and tracking information for your sorority Composite.
-View and request changes to your proof directly online for your sorority Composite.