How To Take Your Virtual Bid Day Photo
Our Process (in a nutshell)
With images that follow the guidelines below, we are able to edit each member's photo and compile virtual Bid Day photos for your chapter!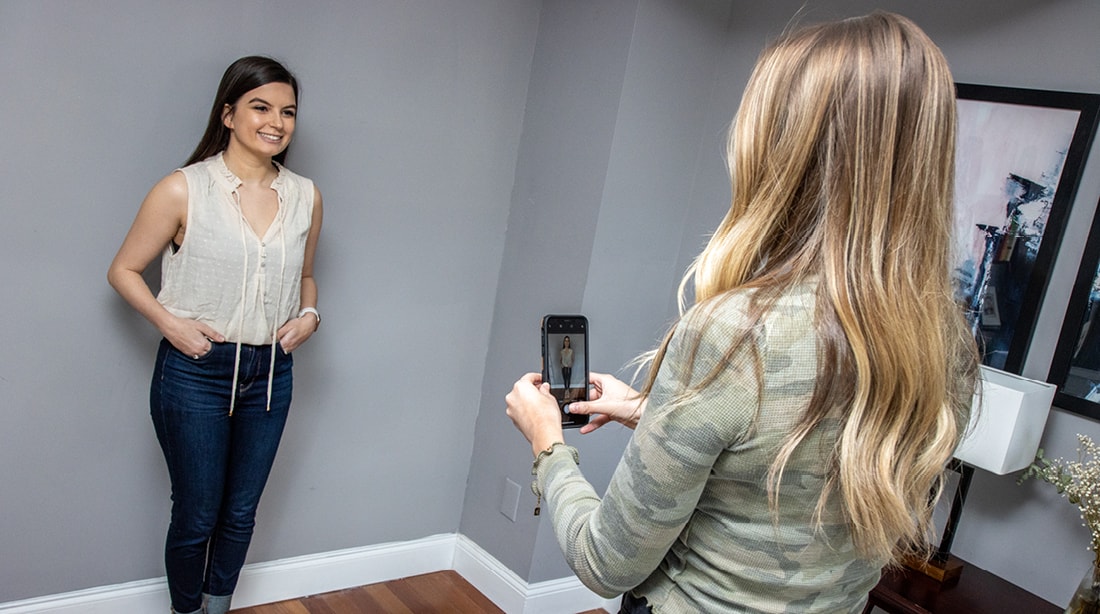 Before You Start
Have your friend or fam take the photo. No selfies, sorry!
Use the standard camera on your phone. Do not use the selfie camera, wide angle, portrait mode, live photo or HDR mode etc.
Important Note:
Facemasks cannot be worn. Our editing software uses facial recognition which doesn't work when wearing a facemask.
Step 1:
Location & Lighting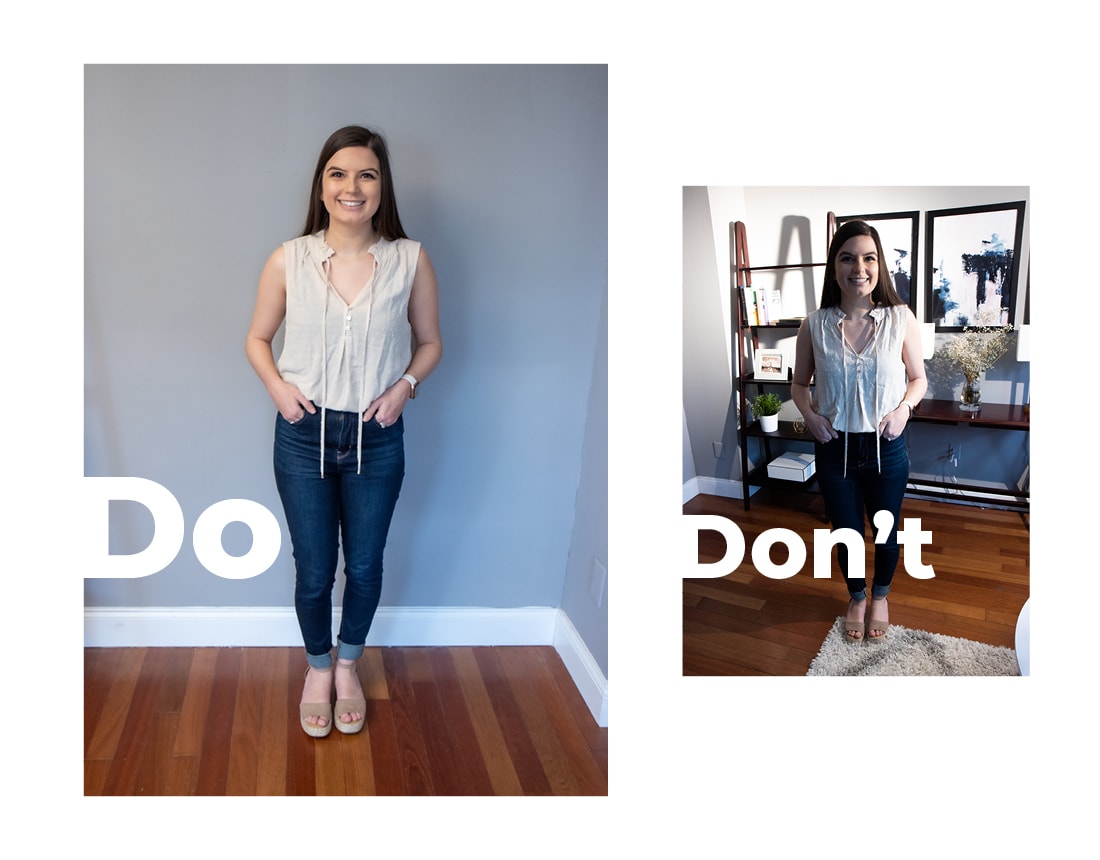 R Stand in front of a solid wall.
R Make sure there is even lighting.
Q Avoid harsh lighting and shadows.
Q Do not use a flash.
Q Do not stand on shaggy carpet or grass.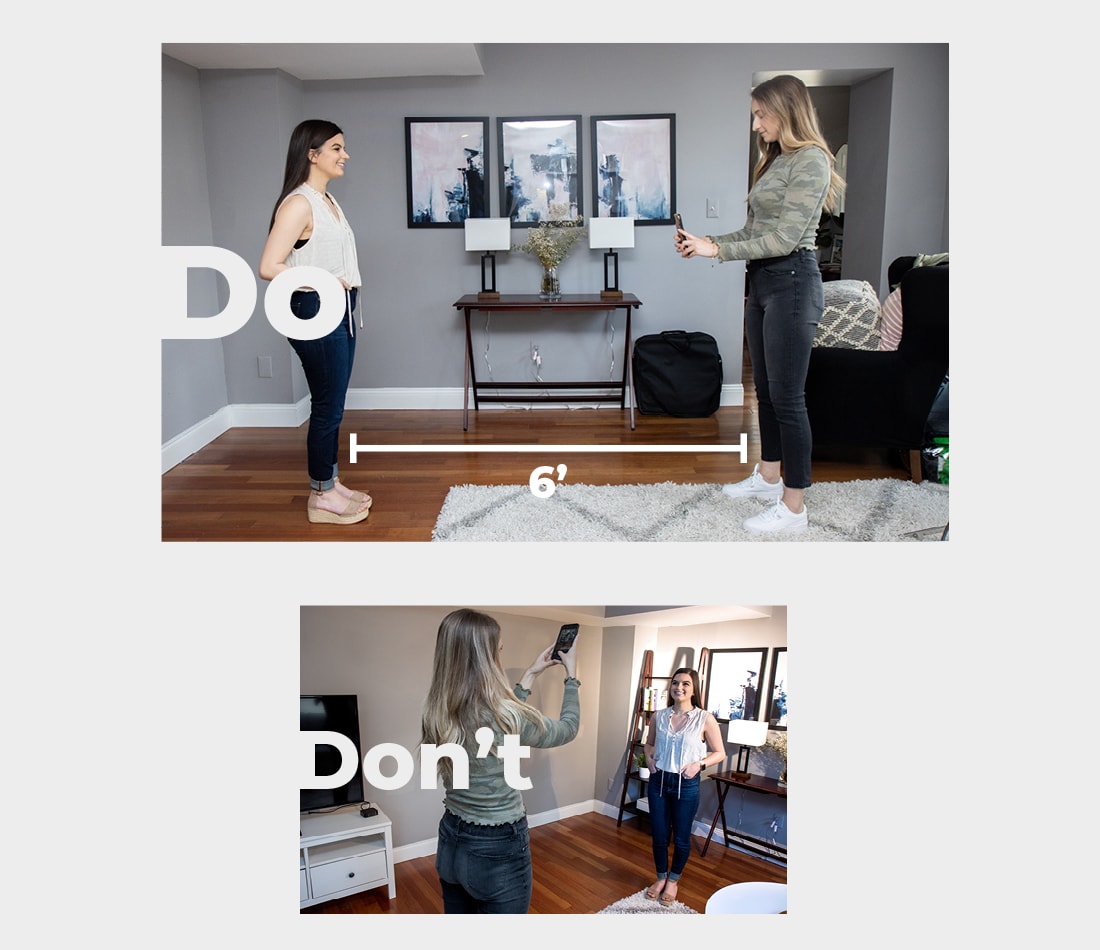 R Stand 6' from the camera.
R Phone should be level and held at the waist. *This will feel weird but it's important! If the phone is held high & angled – you'll look like you have a large head & a tiny body in the group photo.
Q Do not hold the phone high or at an angle.
Q Do not use the zoom feature on your camera at all.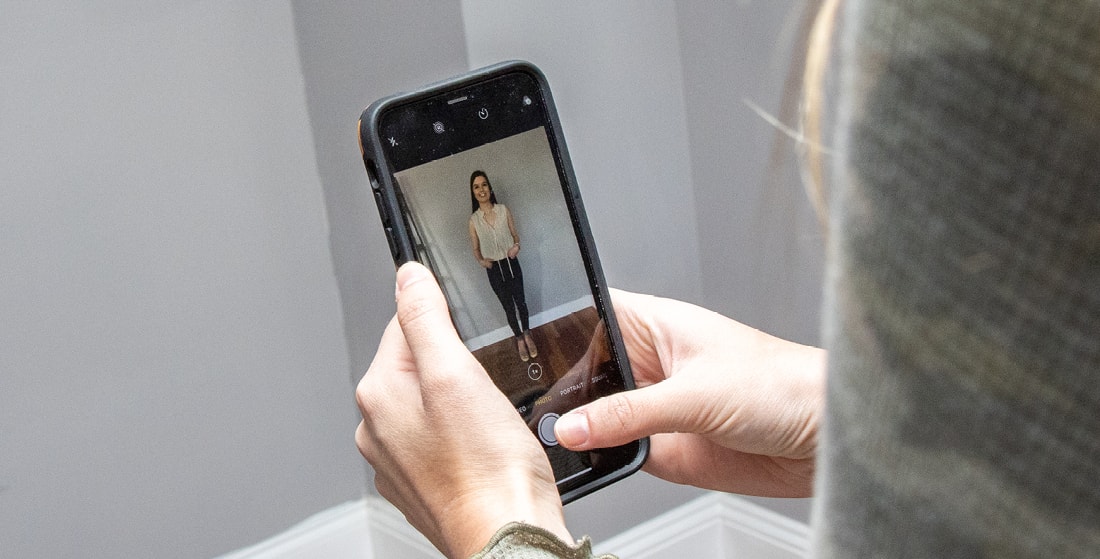 R Make sure there is space above your head and below your feet in the final photo.
Q Do not edit or crop your photo (that means no filters, facetune, etc).
Step 4:
Submitting Your Photo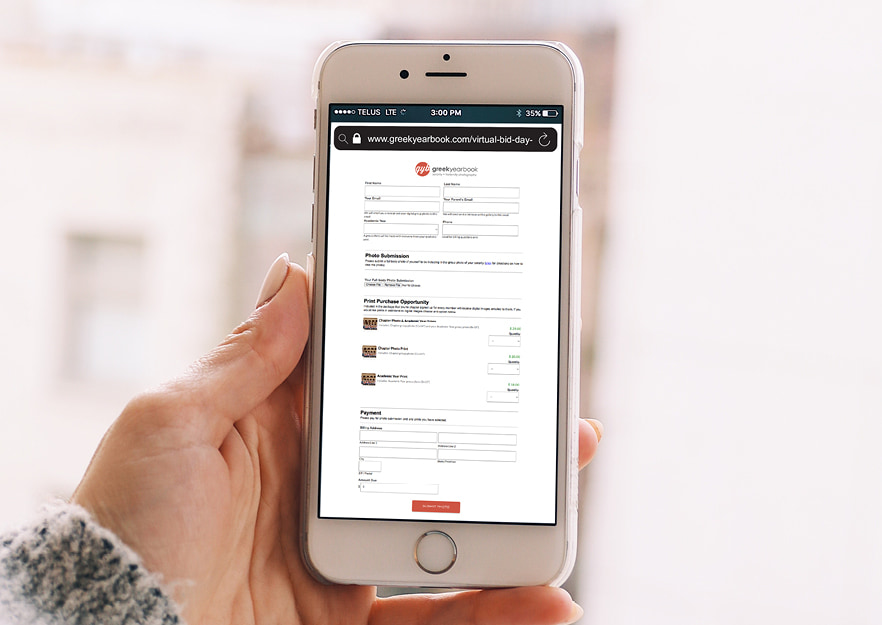 R Submit your photo using the online form sent to you by your chapter's Bid Day contact. Then we will take it from there!