Sorority & Fraternity Photography

Up to $650 off
Fraternity & Sorority Composites
Since 1999, GreekYearbook has provided Sorority and Fraternity Composite, Bid Day, Initiation and Convention photography for:
Schools across the United States and Canada
Sorority and Fraternity chapters
Sorority and Fraternity chapter members
Greek Composite Photography

Rest easy, we make the composite process simple and affordable because you have other things to do with your time and money.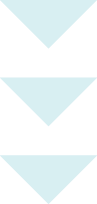 Quick facts on GreekYearbook
GreekYearbook provides the best in sorority and fraternity composite, bid day, and convention photography for thousands of sorority and fraternity members across the United States and Canada. Over 450 schools have sorority and fraternity members using GreekYearbook for their composite or bid day services today. GreekYearbook provides sororities and fraternities with affordable pricing, quick turnaround time, and professional photographers who make the greek members feel at ease. Over 500,000 sorority and fraternity members have used GreekYearbook composite, bid day, and/or convention services.

GreekYearbook was founded by former leaders of various respected sorority or fraternity national chapters. As former fraternity, sorority, inter-fraternity council, and panhellenic council members, we understand the importance of quality photography. GreekYearbook was created to be a company that we would have wanted to work with as undergraduates. The GreekYearbook staff brings an integrated and diverse look at the sorority and fraternity world, to bring our clients a service that meets the needs of fraternal members today. That is why at GreekYearbook our motto is: "GreekYearbook, finally a photography company you can trust!"
Greek councils are able to hire GreekYearbook for their sorority or fraternity composite or bid day photography needs. When a Greek council hires GreekYearbook for all of their chapters, they are able to receive discounts for their local sororities and fraternities. Whether a fraternity composite account or sorority composite/bid day account, GreekYearbook council clients receive deep discounts on their photographic needs. Find out more information on our sorority and fraternity photographic needs by navigating through our website.
Tired of waiting for your sorority or fraternity composite? GreekYearbook provides the fastest turnaround time for your sorority or fraternity composite in the country. Average turnaround time for sorority or fraternity member composites is currently running at 29.5 days. Thanks to our online design system, myGYB, your sorority or fraternity can design, proof, and review edits in real-time during the composite production process.