Find The Best Bid Day Theme
It's that time of year again! With Fall Bid Day just around the corner, sororities are putting their heads together to find the best Bid Day theme for their chapter. Through working with hundreds of chapters all over the country for sorority Bid Day photos, GreekYearbook has seen some amazing themes over the years and sometimes, simple themes make the biggest impact. Here's a few of our current simple favorites:
Fresh and Clean:
Starting with a simple motif can be a great jumping off point for a Bid Day theme. Rubber duckies and bubbles are the core symbols of the theme along with cute shades of pastel pink, purple, and aqua blue. Throw in a banner with the 'Fresh and Clean' catch phrase and a bubble machine and you're all set!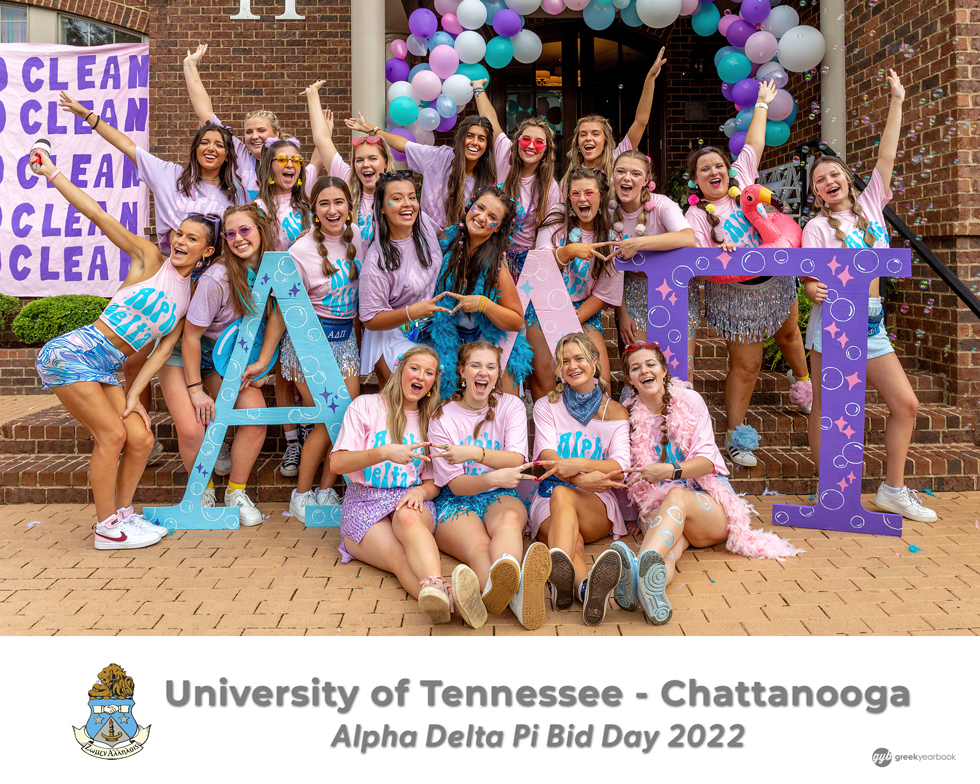 Lightning Bolt:
A core symbol can be all you need! With the bold, graphic lightning bolt silhouette, your chapter has unlimited choices for accompanying colors. You can go for a traditional navy and gold look: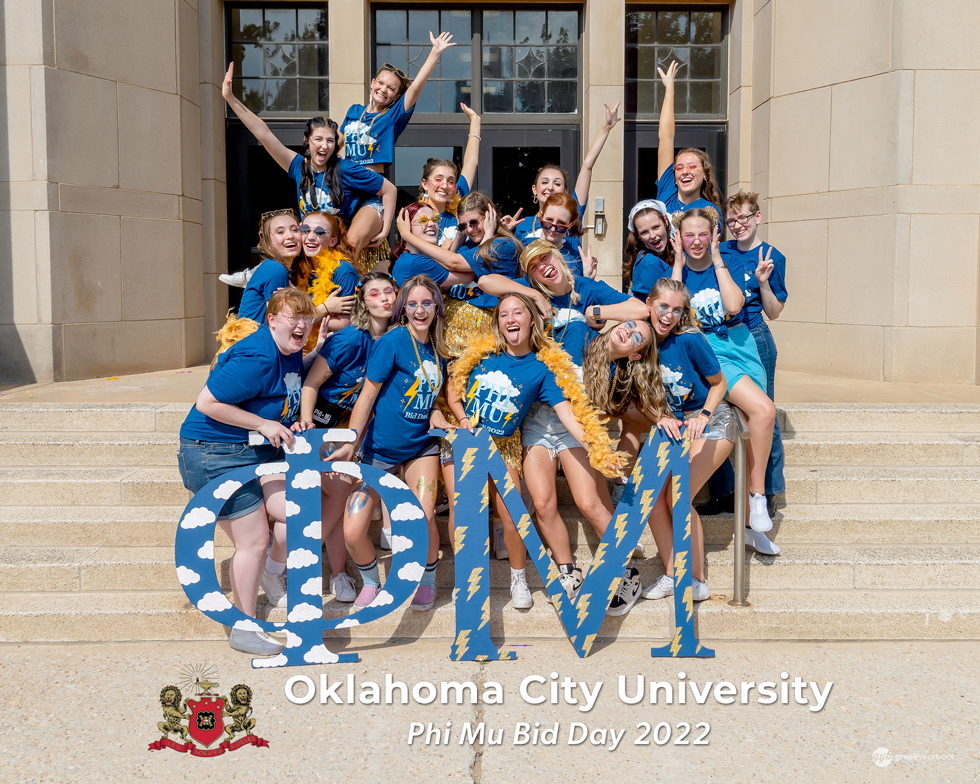 Or try a slick, monochromatic palette to let your members have fun with patterns: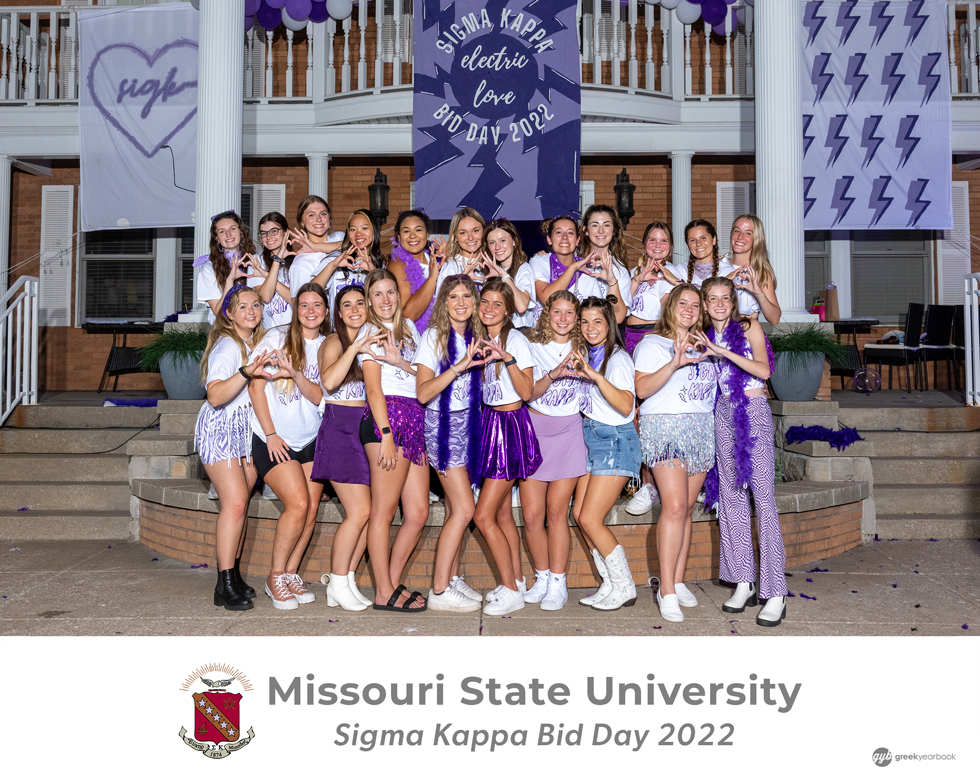 Love:
The pink and white heart motif has been a Bid Day classic for years and with good reason. It's cute, simple, and makes for great pictures! Though it might seem limited at first, there's tons of variations on this popular theme. There's the traditional pink and red: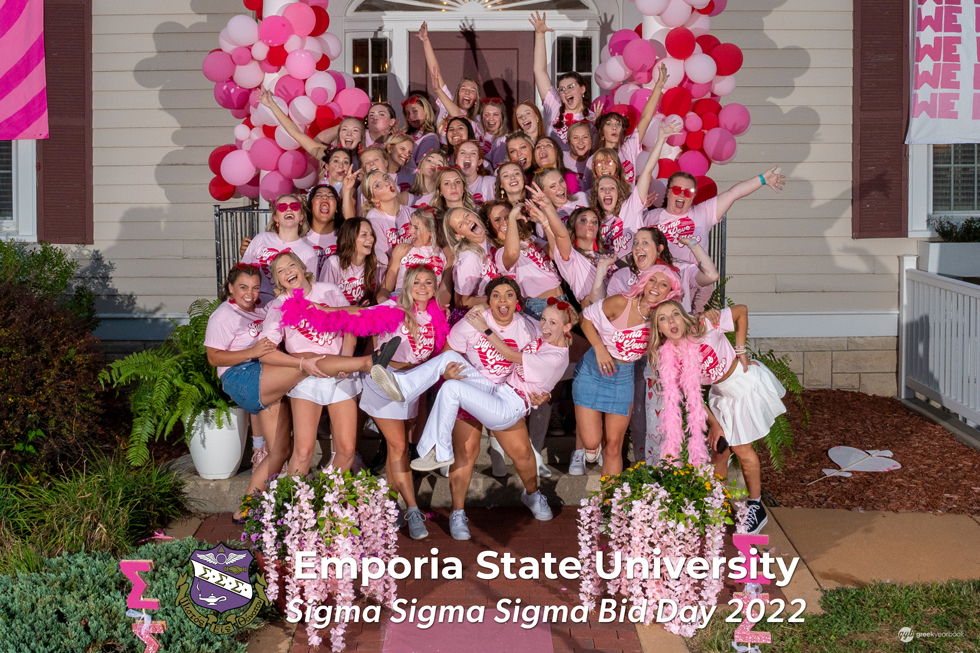 Or you can keep it cool with simple red and edgy black accents: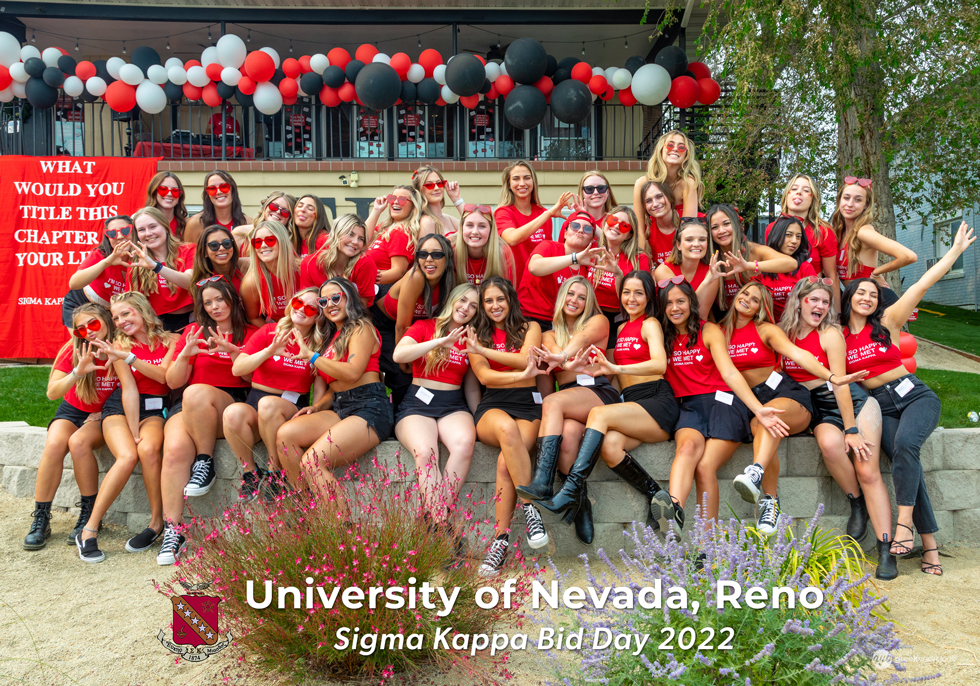 If you can't pick a variation, different pledge classes can wear different colors (sophomores wearing red, juniors wearing pink, etc) to create single colored class photos and a chapter photo with your whole color palette. It's the best of both worlds!
Lucky:
Another recurring favorite is the lucky theme with St. Patrick's Day green and bright rainbow accents. With horseshoes, rainbows, and clovers as symbols, this theme offers a lot of options for outfits and decorating your letters. Paired with a cute slogan like "Lucky to be a ___", this simple theme comes together in no time.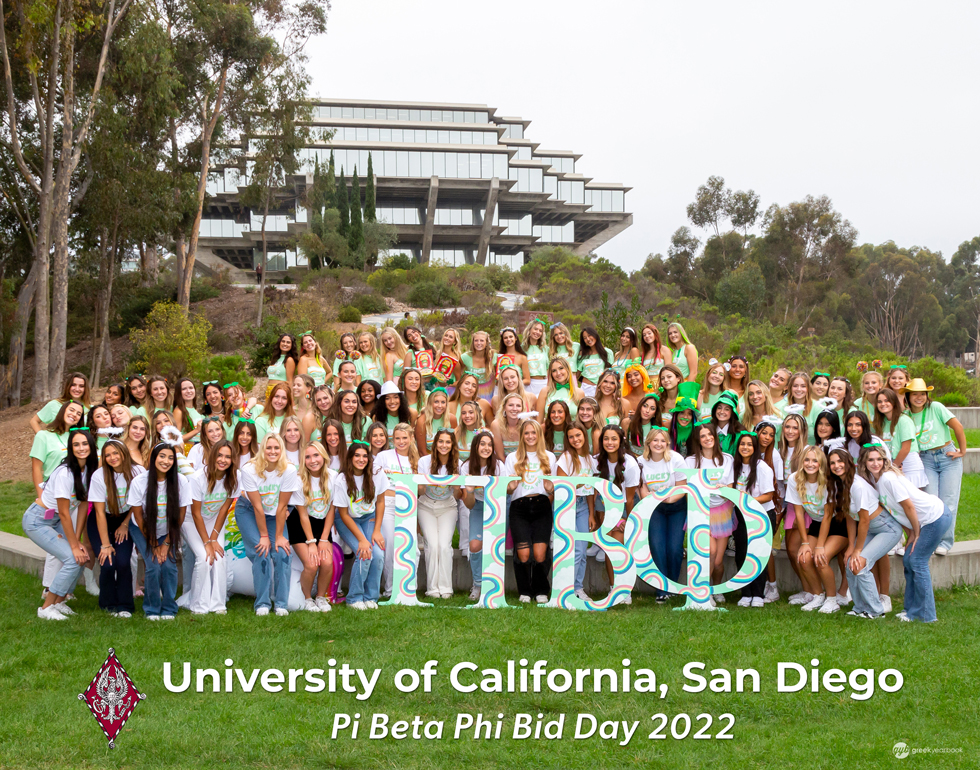 Flowers:
A super versatile theme, using flowers as your motif gives your members a ton of flexibility in what they can wear to Bid Day. Any color palette is fair game with this theme, from sweet, pastel, cottagecore vibes: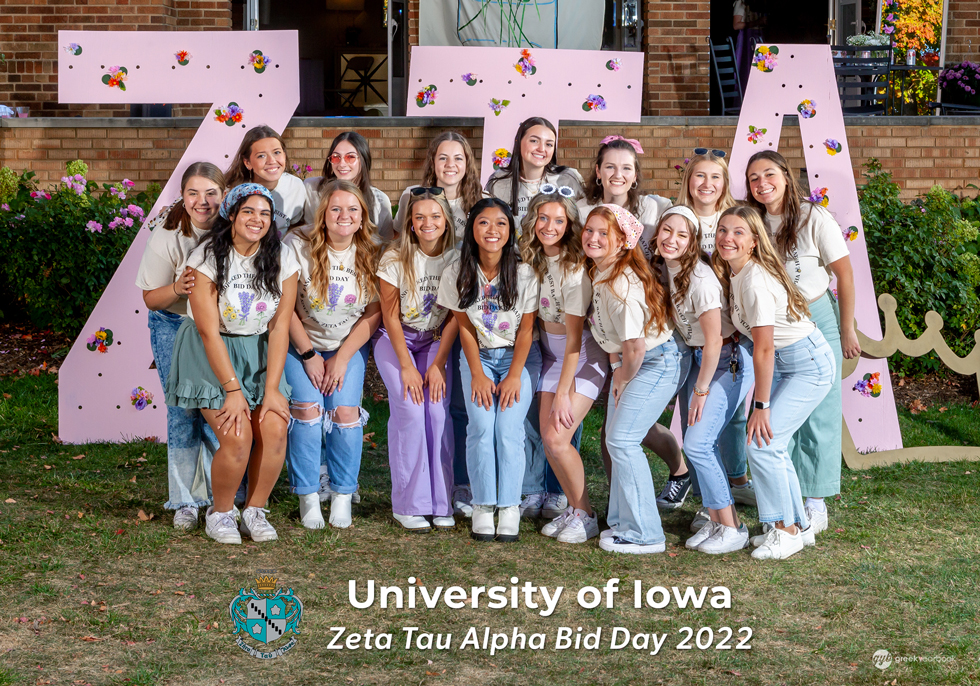 To a bold rainbow palette with 70s flair:
The simple, recognizable silhouette of the flower makes for great letter decorations or new member name tags as well!
Remember, if you're having trouble settling on a Bid Day theme, picking the best theme for your chapter might be more simple than you think!