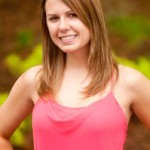 As a recent college graduate, I was excited to join the working world. When offered the position of marketing associate at GreekYearbook, I wasn't quite sure what to expect. Although never personally going Greek during college, I was somewhat familiar with fraternity and sorority life from friends who were involved. I was nervous about my new job; how was I supposed to market composites and bid day photography to people when I knew very little about Greek life?
Now that I've worked for GreekYearbook for a few months, I have a totally new understanding of GreekLife and the responsibility and commitment that goes into it. It has been so exciting communicating with sorority and fraternity representatives from all over the country via phone and email.  More recently I have had the opportunity to travel to various conventions across the nation to represent GreekYearbook, which has been extremely rewarding.
Traveling to these conventions and meeting members of the Greek community has really helped my understanding and appreciation of all that goes into being in a sorority or fraternity. After interacting with Greek representatives, I am so excited to be working in this industry! Everyone is so friendly and welcoming. I can easily relate to the sorority girls I have met and have actually been inspired to join the Greek community myself! Being able to attend these conventions has opened my eyes to a side of Greek life I never expected.
– Michelle Herndon, Marketing Associate