Here at GreekYearbook we complete thousands of photo shoots across the country! Just when we think we have seen it all, chapters come up with new amazing location ideas for their chapter bid day photos. If you are in need of some creative ideas, don't worry! We went through the GYB Bid Day photo shoot vault to find some of the best and most unique locations that chapters have used as a venue over the years! Stay tuned for part 2 of our bid day location series!
National Monuments
Located near a national monument or landmark!?! Take your bid day chapter photo there to really capture a lasting memory.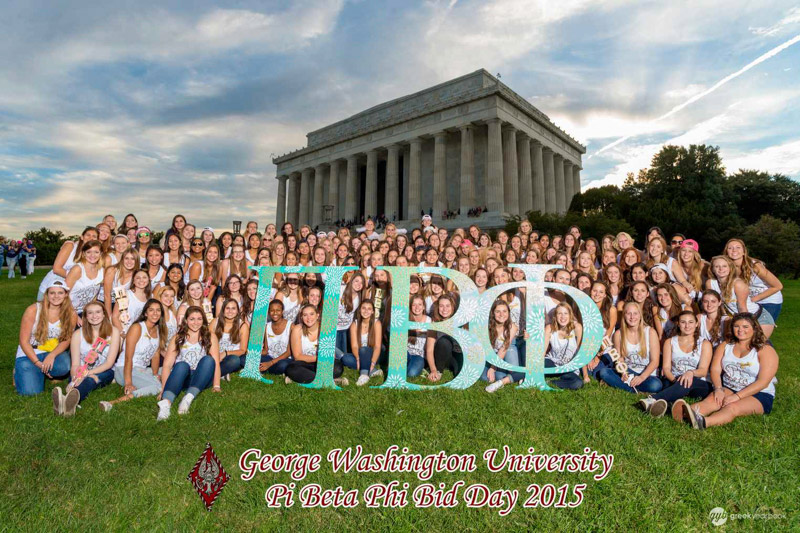 George Washington University – Pi Beta Phi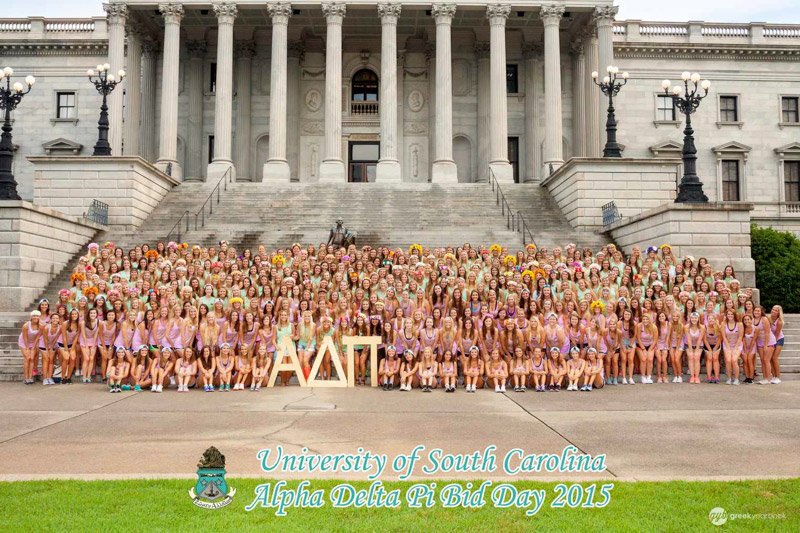 University of South Carolina – Alpha Delta Pi
Pools
Bid day is the perfect opportunity for a pool party! Before diving into the water, snap your bid day photo!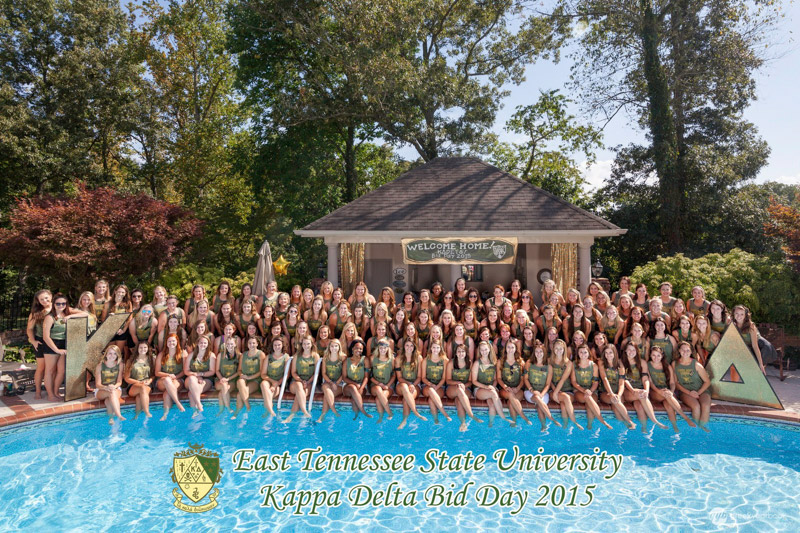 East Tennessee State University – Kappa Delta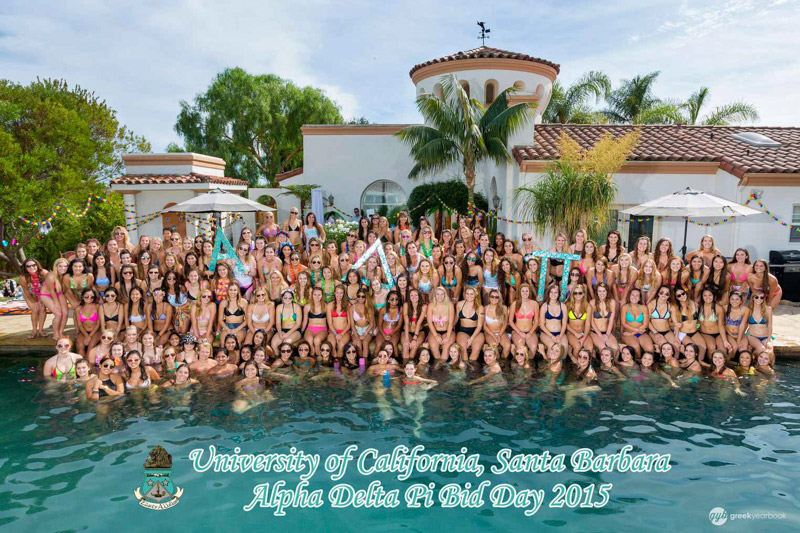 University of California, Santa Barbara – Alpha Delta Pi
Parks
Parks offer a peaceful setting to capture your organization! Not only will you get great pictures but you'll be in a prime spot for sisterhood activities.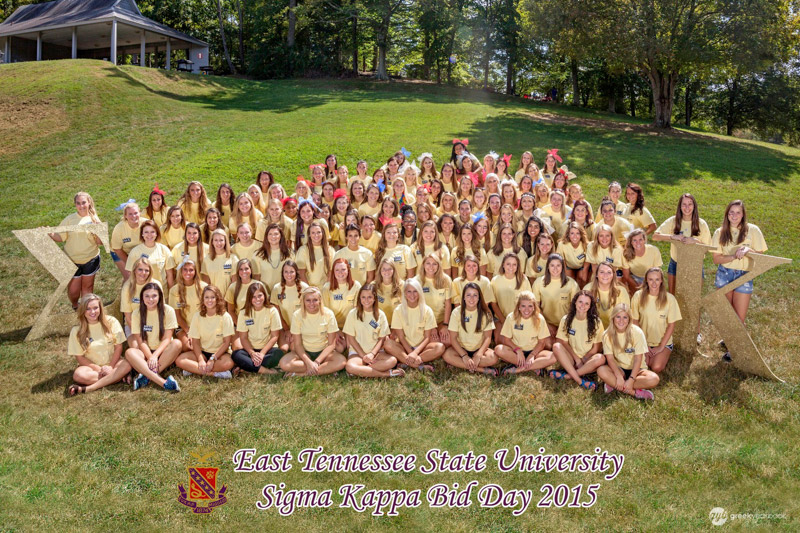 East Tennessee State University – Sigma Kappa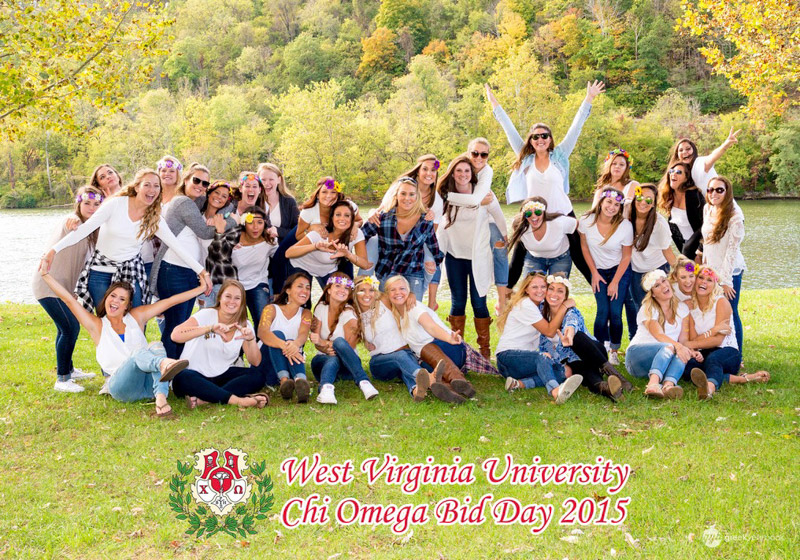 West Virginia University – Chi Omega
Beautiful Barns
Another awesome location is at architectural locations! Take a barn or a cool building for example! They are perfect backdrops.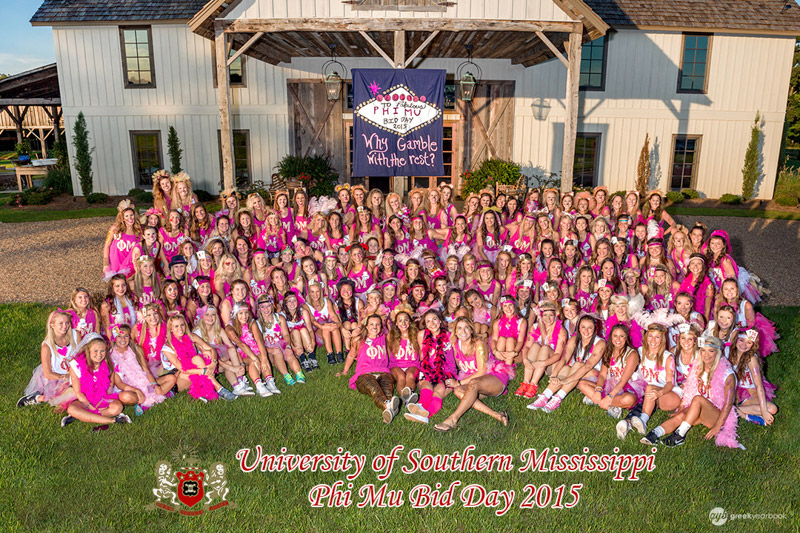 Southern Mississippi University – Phi Mu
Serene Settings
There is nothing better than capturing the excitement at a serene setting! We loved how this one turned out!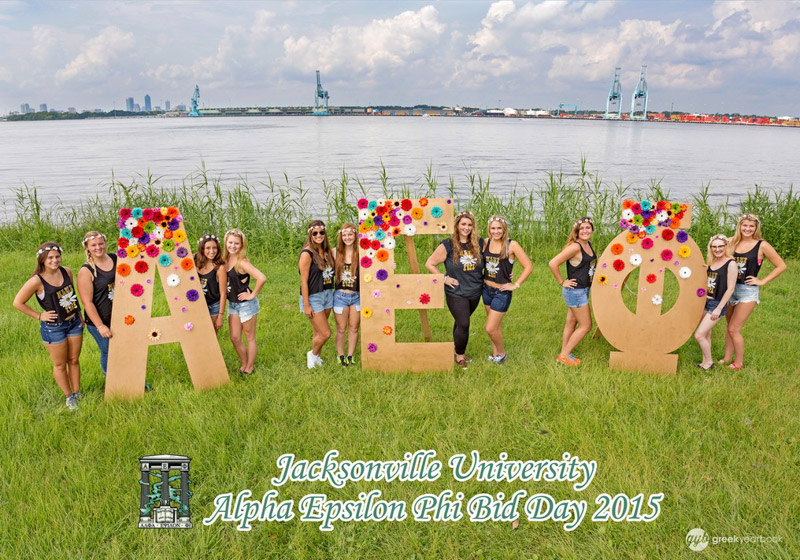 Jacksonville University – Alpha Epsilon Phi

Jacksonville University – Delta Delta Delta