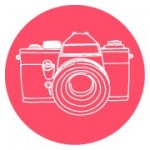 As a junior in college, I have taken my major into great consideration and have started to worry about what lies ahead of me. As the post-graduate job market gets more competitive, my optimism as a current college student starts to fade. Internships are quickly becoming essential to remain a competitive candidate in the "real world". I sincerely encourage anyone looking to further their knowledge to become an intern, given the opportunity. I began interning at GreekYearbook in August, and since then I have learned so many valuable lessons.
Do your absolute best and take on as much work as you can! As obvious and cliché as it sounds, it's true. This is an amazing opportunity and not a free ride; do not treat it like one. Never forget to do what's asked of you and be grateful!Being timid is not an option. There were many instances where I was confused about a task I was assigned. I rarely moved from my cubicle the first few weeks, until I finally realized that wasn't going to do me any good. Ask as many questions as possible and speak up! That's the only way you are going to get things done…the right way!
These past three months at GreekYearbook have been a truly amazing experience and I am very grateful for the opportunity I was given.  Thanks to this internship I have received a hands-on experience with marketing, which is something I could only aspire to learn in a classroom. Thank you so much!
Kimberly Casazza, Marketing Intern