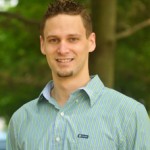 I remember when I was first interviewing for the job at GreekYearbook, I was not really sure what to expect for the work environment because so many places have differentcorporate cultures. When I came in everyone was friendly and it seemed like a cool place to work.
I have been here for a few months now and I have been able to see what it is like to work in the office as well as work functions outside the office. I can definitely say that it is a fun place to work and I understand why so many fraternities and sororities like to use us for their bid day and composites. We work hard, and play hard too. The first week I was here we had the annual winter office party and went downtown to a bar. It was literally my second day on the job but everyone was nice and accommodating and made me feel like part of the family. I'm sure it also helped because everyone is young (many of which were in fraternities and sororities themselves) and still remember what it is like to be in college, they even "iced" the President of the company.
A few weeks later I got to go to my first Bid Day as part of GreekYearbook.  After a long drive, we checked into our hotel and went to eat as a group. After we got to go to a fun bar where we continued the tradition and "iced" the Vice President. The next day we did the photography for Syracuse University's Bid Day and watched the Super Bowl together and did our own pool for the game.
I have now been to two conventions which are definitely a lot of work. They are also fun, and a great opportunity to learn about Greek life, as well as meet different members of fraternities and sororities in the process. We still get to go out as a group to eat and check out different places.
After having worked at GreekYearbook for a little while and having met our customers, I understand why fraternities and sororities choose GreekYearbook for their bid day and composites. It's because they like to work with people that understand them and still have fun, like they do. I wish I knew more companies like GreekYearbook when I was in college; it makes the whole process of working with a company more enjoyable when you can associate yourself with the people you are dealing with.
– Jon Stiles, Marketing Associate