What girl doesn't love monograms? If you're in a sorority, then you're going to love them even more! These items are must haves that will make your spring and summer so much better.
Koozies
Everybody loves to keep their drink cold on a hot summer day at the beach or a tailgate and what better way to keep it cool than in something that's monogrammed! Now no one will ever steal your drink and your friends are going to be dying to know where you got one. It's the perfect sand buddy and not only can you put your initials on it but your sorority letters too.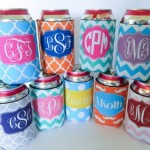 (TheMonogramLine, etsy.com $8.50)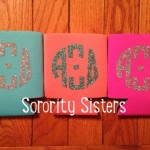 (SororiitySiisters, etsy.com $5.50)
Sunglasses and Croakies
Everyone has that favorite pair of sunglasses that never leaves their face and is with them 24/7 on those sunny days. Why not get a cheaper pair with your monogram on them? It's the cutest little addition and you'll never misplace your glasses again. As for the croakies (your sunglasses' best friend), get a pair with your sorority's lilly pattern on them!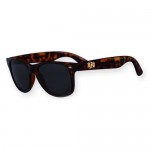 (shopcrystalfaye.com $40.00)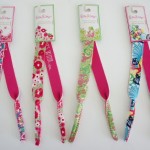 (ebay.com $16.95)
Swimsuit Cover-ups
Something you're never going to want to take off on those cool days. They're so light and beachy – the perfect item to slip over your bathing suit at the pool! You're going to want to wear this for the rest of the summer. Make any design you want, chose your color, and add your monogram or your sorority letters.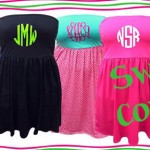 (marleylilly.com $42.99)
Floppy Hat
Nothing shouts sorority more than a monogram hat. A must have accessory; these floppy hats are perfect to keep the sun out of your eyes at the beach or a derby. You can dress up your outfit with a sundress or go casual in a bathing suit.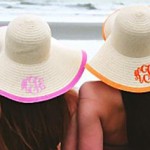 (marleylilly.com $35.99)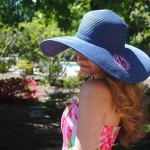 (personalizedfrommetoyou.com $28.00)
-Julianne Petsche, Scheduling Intern