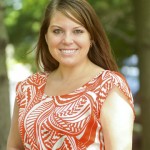 As a recent college graduate, I was very nervous to start my first job at GreekYearbook.  I was not part of a sorority during college, so I was unfamiliar with Bid Days and composites.  I had a lot of friends in Greek Life, both at my college and at other universities.  Before I started working atGreekYearbook, I asked my friends all about Greek organizations, Bid Days, Composites, and anything else I would need to know!
As an Accounts Manager in the Scheduling Department, I work closely with members of sororities andfraternities to get their composite photo shoot scheduled.  There is a lot that goes into schedulingcomposite shoots for the different Greek organizations on different University campuses.  Working closely with the other employees at GreekYearbook helped me learn how to schedule the compositeshoots.  As hard as it is to coordinate dates and times to schedule composite shoots for both sororities and fraternities, scheduling hundreds of Bid Day shoots for sororities at universities across the country, is much more involved.
There is a lot of work that the sorority has to do before GreekYearbook schedules their Bid Day shoot.  Each sorority must appoint one person who is in charge of Bid Day photography.  The girls needs to coordinate with the university the date of theBid Day, and also coordinate the best time for each member of her chapter for the photographer to come out!  Once the Bid Day date is determined, there is a lot that needs to be done prior to that date.  Each chapter needs to decide on a t-shirt design, get the sizes of each girl, order the t-shirts, and then distribute the t-shirts to the girls.  The member who is in charge ofBid Day for their sorority has a lot on her plate to make everyone happy in the chapter.
We recently started our scheduling process for this upcoming Bid Day season.  We need to contact the previous years contact person to get the new Bid Day photography coordinator.  Once we get the new contact person, we begin to get important information that is needed.  We get as much information as we can before we schedule the chapters Bid Day shoot in order to make Bid Day the best day ever for the sorority.  Since Bid Day is a stressful event for the chapter contact, I try to make it as fun as possible.  I take care of the photographers, the time the photographer will arrive and shoot the girls, and the location where the shoot will take place.  All the members need to do is show up at the location at the time and smile for the camera!
One of my favorite aspects of being an Accounts Manager at GreekYearbook is being able to work with all of our clients.  I really enjoy helping each individual client to schedule their Bid Day or Composite photography.  It is a pleasure to work with our clients, and to ensure that they are completely satisfied with GreekYearbook!
– Nicole Ichart, Accounts Manager