It's officially big/little season! Everyone wants their crafts and gifts to be the cutest and most perfect for their little. Here is how to make big/little week the best and most memorable it can be!
1. Crafting:
We all have a love/hate relationship with crafting. When it comes to big/little we want to make the best of the best. Our advice to you is to make a few bigger crafts like cute letters, big canvases, a blanket, etc., and then for the rest of her basket, make smaller ones. This way you're not stressing yourself out over big things and you can still spoil your newest addition!
2. Be Creative
One of our favorite parts about big/little is leaving clues every day so she can guess who you are. Our favorite ways to leave clues are by leaving some treats like pretzels, candy, goldfish and putting cute puns on them. Something small like this will be so memorable.
3. The Reveal
The reveal is hands down the best part of the entire week. You finally get to reveal yourself and officially call your little, "little". To keep this day special, make sure to get cute shirts to wear that both you and your little will love! The pictures will be so cute and if you really love your shirt, you can even wear it again.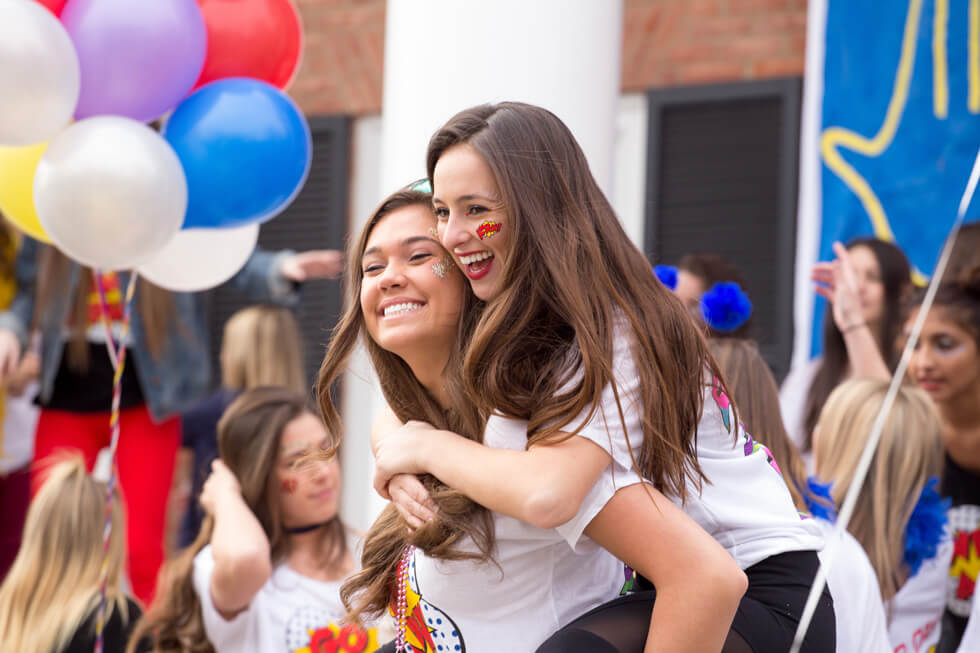 Big/little is an amazing time for everyone. Enjoy this week while it lasts. We hope these tips help make your reveal the best it can be!