Hello!
My name is Harvis Kramer. I am the CEO of GreekYearbook.
I learned what it meant to be a leader when I was President of a 120 person Fraternity at the University of Maryland.  I loved being President and found it to be not only extremely challenging, but also extremely rewarding. It taught me a great deal about "leading by example" and about getting people focused on the bigger picture rather than the little things. It was truly a life-changing experience.
Thinking about my own experience, I recently reached out to dozens of sorority & PHC Presidents.  I wanted to hear their thoughts on what it means to be a leader & other hot topics of the Greek community.
A special thank you to Chelsea for doing this interview!
Thank you,
Harvis Kramer

Being the President (and/or council member) of the Panhellenic Council is a big task!  You are the leader of all of the sorority leaders in your Greek community! Here is a look at behind the curtains to see their thoughts and what it all means to them:
Sorority Panhellenic President & council Interview, Episode I: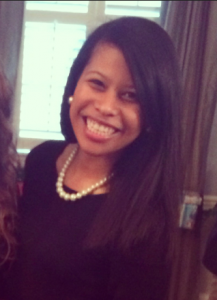 Spotlight #1 of 1:  University of Kentucky
Who: Chelsea St. Claire, PHC President
# of sororities: 13
ALPHA PHI, ALPHA DELTA PI, ALPHA GAMMA DELTA, ALPHA OMICRON PI, CHI OMEGA, DELTA GAMMA, DELTA ZETA, DELTA DELTA DELTA, KAPPA ALPHA THETA, KAPPA DELTA, KAPPA KAPPA GAMMA, PHI MU, and PI BETA PHI.
 Harvis:  What does it mean to be a Panhellenic President, what would be your job description if you had one?
Chelsea:  It means being a resource for all of the Greek women on campus. I want to make sure these women have the best experience possible so that the community will continue to grow.
Harvis: Do you have a mentor in the Greek system (a sorority sister, Greek life advisor, Executive Director of nationals, predecessor, etc.) If so, why that person?
Chelsea:  My advisor, Susan West, is so helpful and encouraging when going through anything. She always has the right answer and when she doesn't she knows where to find it, plus she always has my back no matter what the situation. The support I receive from her lets me know that I'm doing alright and everything is under control.
Harvis: If you were to write in a time capsule (today) what would you tell yourself 10 years from now (in terms of your experience as a PHC leader)?
Chelsea: Don't be so busy making a living that you forget to make a life.
Harvis: What do you think you have learned (or will learn) as a leader of the Panhellenic council that will help you in your future career?
Chelsea: I've learned many skills that will help me as I move forward like working with difficult personalities, delegating specific tasks to those I know would excel at them and fostering an environment that is safe and positive to let leaders and ideas grow. I have learned so much in this leadership position and I continue to learn every day.
Harvis: If you could change one thing about the perception of Greek life (by non-Greek members) what would it be?
Chelsea:  The negative stereotypes and perceptions that are projected on Greek life really upset me, and then when something bad does happen and reinforces those beliefs the media jumps on it and runs wild with the story (talking to you, Rolling Stones Magazine). So I would change the media perception about us, we do so many good things like coming together to raise money for the same cause whether nationally or locally and serving our community through local service projects, so it always upsets me when I see the continuous media outpour of negative stereotypes when we are doing so much to help our communities and beyond.
Harvis:   If anyone is considering being a PHC President (after you of course), what advice would you give them?
Chelsea:  I would tell them that it's hard work but extremely rewarding. You meet so many people, gain so many new perspectives and the opportunities in front of you are endless so don't take any of them for granted. But also don't forget what the position is about, keep moving forward because staying stagnant will only hurt our organizations.
Harvis:   Do you communicate with other PHC Presidents from other schools?  If so, how do you help one another?
Chelsea:  Yes! I recently met the Alabama and Ole Miss Panhellenic Presidents and we have talked here and there about different ideas we have about things for recruitment or even just programming events we put on. I love hearing what other people are doing and then figuring out how we could implement it on our campus. There is so much to learn and I, by no means, know it all.
Harvis:   What are some of your favorite fundraising ideas you have seen some of the sororities do?
Chelsea:  My favorite philanthropy events are ones where I get to see singing and dancing. There are two very different approaches to these events, the first is taking months to prepare and practicing until it's perfect and the second is getting a general idea of the dance and just going up there to perform. My favorite is the latter. It's always hilarious when your friends get up on stage and just dance around because they don't know exactly what they're doing and to me, it just shows the brotherhood or sisterhood of the organization because they trust each other to go up there and just make fools of themselves together. Having fun with it and being you is great bonding so I'm always happy to see it happen.
(pictured above the PHC council members of the University of Kentucky)
Harvis:  If your PHC had an unlimited budget we would….
Chelsea:  Host a big concert to get everyone together because coming together and being a community is what it's all about. Plus Beyonce is great live.
Harvis:  What are some community service activities your PHC and/or sororities participates in?
Chelsea:  Each sorority provides their own service projects to their members but as a Panhellenic we also provide opportunities to all members of the Greek community. Our Panhellenic has sponsored Habitat for Humanity for the past couple of years, not only raising the $40,000 it takes to pay for a house but also going out every weekend to physically build it.
We hope you enjoyed it as much as we did.  If you are interested in being interviewed for a future article, please email us at marketing@greekyearbook.com.
Want to know a little bit more about the valuable lessons that I learned as a Fraternity President and how I became the CEO of GreekYearbook? Find out below:
Being a leader of a fraternity lead to many great things in my life.  In fact, it lead to my first job (here) at GreekYearbook! While I was President of my chapter we hired GreekYearbook to photograph events.  After graduating, the Founder of GreekYearbook approached me about coming on as the first full-time employee of GreekYearbook.  GreekYearbook was very small at the time, but I took a chance and became a sales associate.  I turned down other big job offers because I believed in the brand.  My parents thought I was crazy! How could I graduate from college and then go work for a small fraternity & sorority photography company, making very little money?!
There were some tough times at first.  There were weeks where we struggled and couldn't afford to pay ourselves.  I never gave up and continued to believe in what we were doing.  I traveled the country to hundreds of schools shooting events for GreekYearbook.  I worked my way up from Sales Associate to eventually President in five years.
Fast forward 13 years later and our company now owns and operates 4 different brands.  I help oversee all four companies.  We employ over 300 full-time employees and have two manufacturing facilities in Maryland. GreekYearbook (founded in 1999) is the leading photography provider for fraternities and sororities.  We photograph bid days, sorority composites, and fraternity composites.  To say the least, I am very proud of the success of all the companies. I love that we employ so many people and have been able to grow everyone year after year.  If I had not followed my gut, I would not be where I am today!