Moving from the dorms to your first apartment is a huge step in college life. Before you make that leap, make sure you're well prepared with GreekYearbook's top college apartment tips!
Decide the Vibe
When you picture your place, what does it look like? Is it the house everyone wants to be at Saturday night? Is it a cozy cave for studying? Or is it somewhere between the two? Setting your expectations before moving in makes it easier to find the perfect place and the perfect roommates to go along with it.
Find Your People
Make sure your potential roommates are on the same page as you when it comes to your apartment ideas. You don't want an early bird blasting music in the mornings when you're trying to recover from a late night study session. Be sure that you and your roomies want the same kind of living experience when it comes to things like cleanliness, hosting events, and sharing resources. Sometimes, roommates become friends for life and other times things fall apart before the lease is up. Talk with everyone before moving in and set expectations early to make sure you can mesh as a household.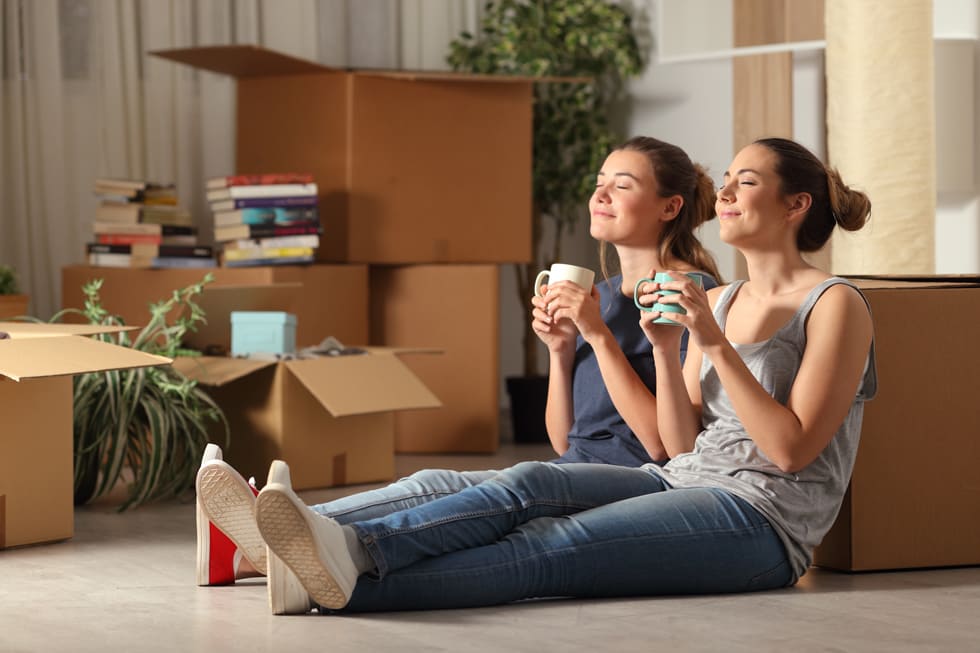 Don't Forget the Essentials
You've found a place to call home: now what? It's time to get everything you need to feel comfortable in your new place. Of course you've probably already brought the basics with you, but don't forget all the essentials that you didn't need in the dorms! Things like lamps, bath mats, cookware, and dishes are all essentials that you might not remember until you need them. Nothing is worse than spending all day moving boxes and furniture then realizing that you can't take a shower because you don't have a shower curtain. Keep a list posted on your fridge or pinned in a group chat so you and your roomies can add anything you think you need. After a day or two, you'll know exactly what to get.
Pack Light
Be sure that what you're picking up for the apartment is actually essential. Most college students change their living situation every year so if you need to pack up and move at the end of the semester, everything you buy now will have to move with you later. To make moving quicker, be sure to keep boxes for things like TVs, computer screens, and kitchen appliances to make them easier to pack when you move out. Boxes can be folded flat to store and reassembled when you need them.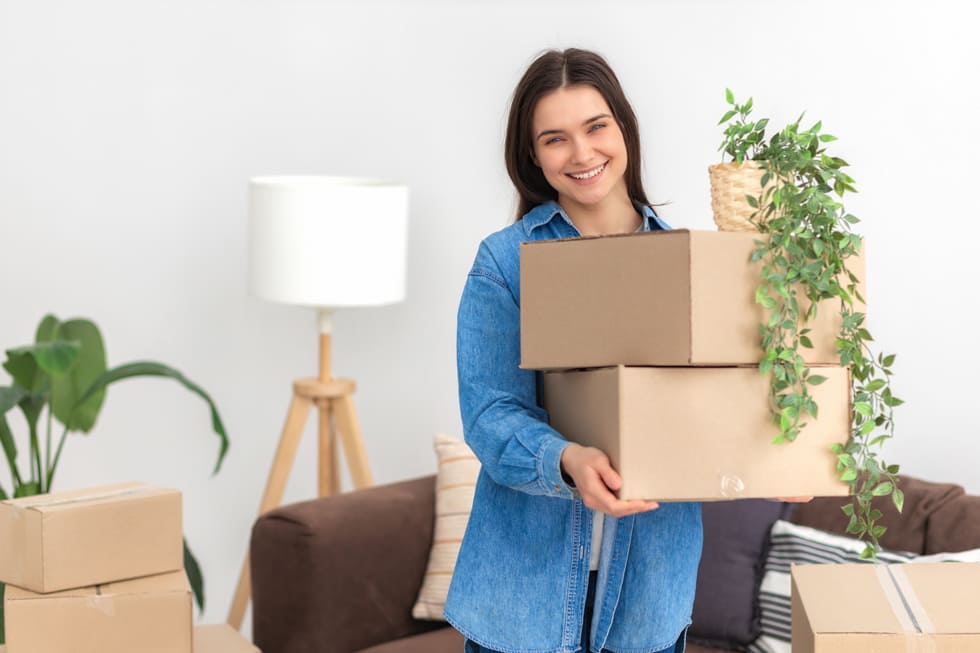 Make it Yours
Even if you're only staying for a year or two, you still want to feel at home. Decorations like posters, rugs, and string lights can personalize your space without damaging the walls or floors. If you're feeling ambitious, customizing your kitchen or bathroom with peel and stick tiles or contact paper lets you have a personalized look that can be peeled off before moving out.
Think Outside the Box
The most important design tip is to remember that the space is yours! Make sure it fits your needs, not what you think you need. For example, if everyone eats their meals by themselves, do you need a dining room? If a gym or an art studio or a game room is a better use of space, pick one of those instead. Not particularly enthusiastic about having a couch? Why not floor pillows or bean bags or a futon? It's your space and you set the rules, so have fun with it and create the apartment that helps you live your best college life!